Here are some Christmas decoration pics, we added some new decorations this year.
My new advent calendar
I thought the little cupboards would be bigger and I have not found candy small enough to fit just yet. The doors are currently hanging open with the candy sticking out.
Our little tree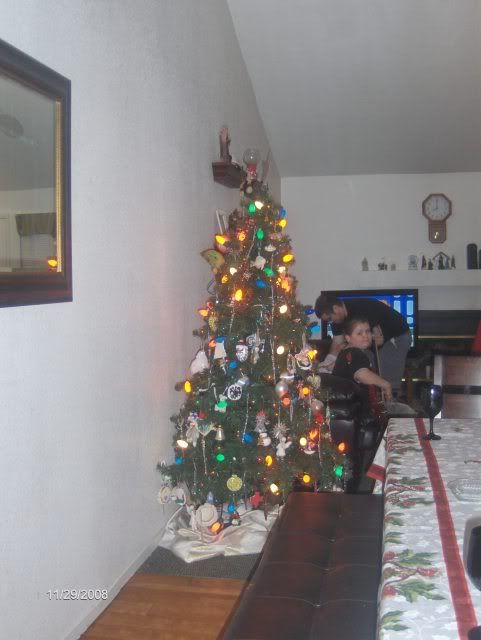 You see, I grew up seeing the most perfect, beautiful, impressive tree at my Grandma's. I remember driving around for a week looking for the perfect 8 foot Noble fir with her. Then the ornaments, almost all blown glass. I grew up with the notion the tree had to be just so, then I worked at Disneyland where my shop turned into Christmas every year. Then we got a contract with Christopher Radko where I learned all things blown glass. After I moved away, I ran a trim a home shop at the local department store and spent weeks decorating. All that said, I am a bit of a tree control freak( there is another less p.c. term) and I made Elizabeth cry while decorating. I move everything they put on and it hurts their feelings, I can't help it. Then they came home from friends and thought they could touch the tree, which is a big no-no. Maybe I will buy a second tree for next year and let them have their own.
Here's a pic of Grandma's beautiful tree, it brings true sadness when I hear " I'll be home for Christmas" knowing that I can only go" in my dreams."